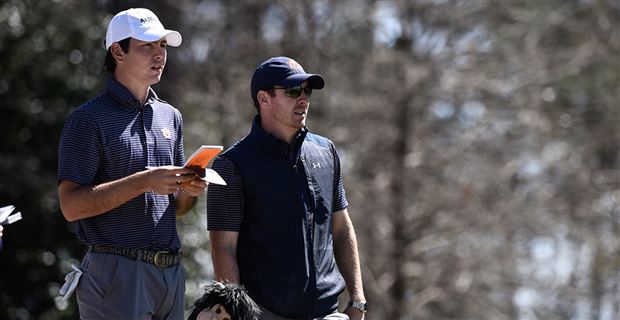 Norman, Okla.--Auburn's Corey Maggard has been named the winner of the 2018 Jan Strickland Award presented by TaylorMade, the Golf Coaches Association of America announced on Tuesday. The award is presented to the NCAA Division I, II, III, NAIA or NJCAA assistant coach that has excelled in working with their student-athletes both on the course and in the classroom.
"It is a huge honor to be named the Strickland Award recipient," Maggard said. "I am extremely grateful to have such hard-working players, support from Auburn administration and incredible leadership under head coach Nick Clinard. I want to extend many thanks to the GCAA, TaylorMade Golf and the Jan Strickland committee for their hard work during a very busy time of year."
The Tigers have won 15 tournaments in Maggard's four years on the coaching staff and have been nationally ranked for the entire 2017-18 season, spending a majority of their time in the top 10.
Auburn claimed the 2018 Southeastern Conference title, its first in 16 years, by defeating Alabama in match play, 3-2. The Tigers won three regular season tournaments at the All-American, Tiger Invitational and John Hayt Invitational in three consecutive competitions from Feb. 16-March 19. The team has finished no worse than sixth in 12 events during the 2017-18 season.
"Corey is very deserving of this prestigious award and I'm extremely happy for him," Clinard said. "He goes above and beyond daily for the team, me and Auburn. He's an exceptional coach that deeply cares about his players and has a high passion to be successful."
Auburn has placed nine golfers in the top 10 individually this season, paced by junior Trace Crowe's medalist honors at the Gary Koch Intercollegiate. Auburn begins its purusit of its first national golf team title next week when it travels to Norman, Okla. for the NCAA Regionals, May 14-16 at the Jimmy Austin OU Club.