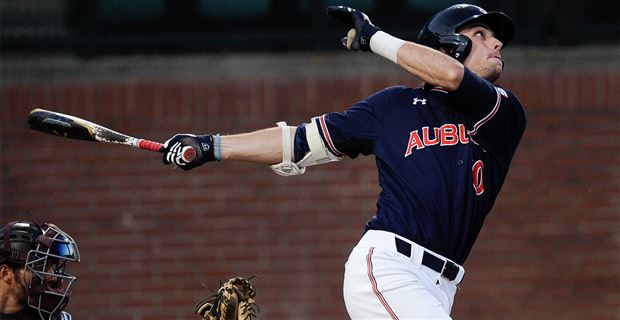 Auburn, Ala.--Auburn got home runs from Brett Wright, Brendan Venter and Edouard Julien as the Tigers pounded out eight extra-base hits in a 19-5 baseball victory over Alabama A&M on Tuesday night at Plainsman Park. With the win Auburn improves to 23-7 on the year while the Bulldogs fall to 7-22 on the season.
"We had competitive at-bats tonight and that's all I asked them for," Coach Butch Thompson said. "That was a plus.
"Our offense scored in seven or eight innings tonight and there's something to be said about being focused in for an entire ball game."
While the Auburn offense got untracked against the Bulldogs, the pitching for the Tigers left a lot to be desired as the SWAC opponent finished with 12 hits, but big positives were getting Andrew Mitchell and Cody Greenhill back on the mound for an inning of work each.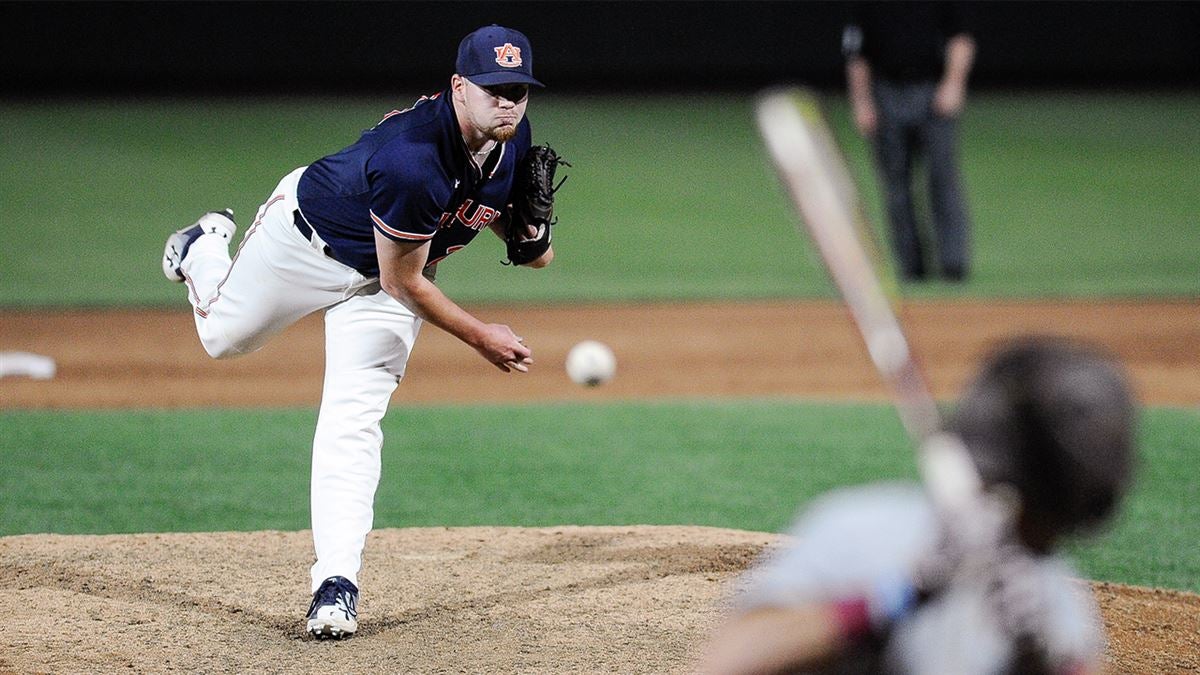 Out since Feb. 27, Mitchell got the start and allowed one run on two hits in an inning while throwing 14 pitches. Coming on in the ninth, Greenhill had good velocity as he allowed one single and got a strikeout on 15 pitches.
"I was just glad to see them in uniform and on the field," Thompson said. "In respect to Andrew, velocity is not everything, but I saw 90-91 (MPH). I thought the ball came out of his hand really good. I thought he forced the breaking ball. I think he was trying to work everything in.
"Cody Greenhill, he impresses me with his ability to shove the ball in the strike zone and getting mishits on his fastball. I think what impressed me the most was to not be in a practice setting for three weeks and get a swinging bunt down the third base line and attack that and command that and not make a shuffle because he doesn't have time. Just his awareness and gamesmanship makes me really like him as a ball player and as a pitcher."
Other than those outings the night was mostly one to forget for the Auburn bullpen as Jack Owen and Welby Malczewski both struggled, allowing four hits and two runs each in just one and one/thirds innings.
The Tigers did get two scoreless innings from Corey Herndon and one and two/thirds perfect innings from Elliott Anderson (4-0) to eat innings in a very long game.
Scoring three runs in the bottom of the first, Auburn scored runs in every inning but the fifth and added two four-run innings in the process to put up the most runs in a game since March 3 when they beat BYU 21-4.
Julien's three hits and three RBI led the way for the Auburn offense with Will Holland, Conor Davis, Jay Estes and Wright all contributing two hits on the night.
Auburn will get back into conference play this weekend at Arkansas with a three-game series vs. the Razorbacks. Game times are 6:30 p.m. CDT on Friday, 6 p.m. on Saturday and 4 p.m. on Sunday. Sunday's game can be seen on the SEC Network.