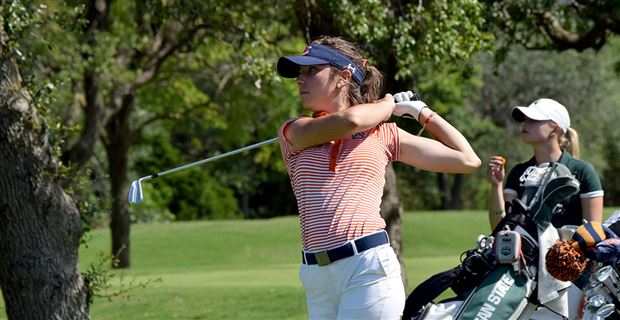 Austin, Tex.--In eighth place and two spots past the cut line line for qualifying for the NCAA Women's Golf Championships going into Wednesday's final round of regional competition, the Auburn Tigers posted their best round of the event and advanced to the national tournament for the first time since 2013.
Auburn moved up five spots on Friday to finish in a three-way tie for third place.
After opening with a four-over-par 292 on Monday and following that with a 291 on Tuesday, the Tigers finished at two-under-par 286 on Wednesday at the University of Texas Golf Club.
Freshman Kaleigh Telfer and sophomore Kayley Marschke led the Tigers with rounds of 71. Telfer posted 15 pars, one eagle, one birdie and one bogey on Wednesday. Marschke finished with nine pars, five birdies and four bogeys.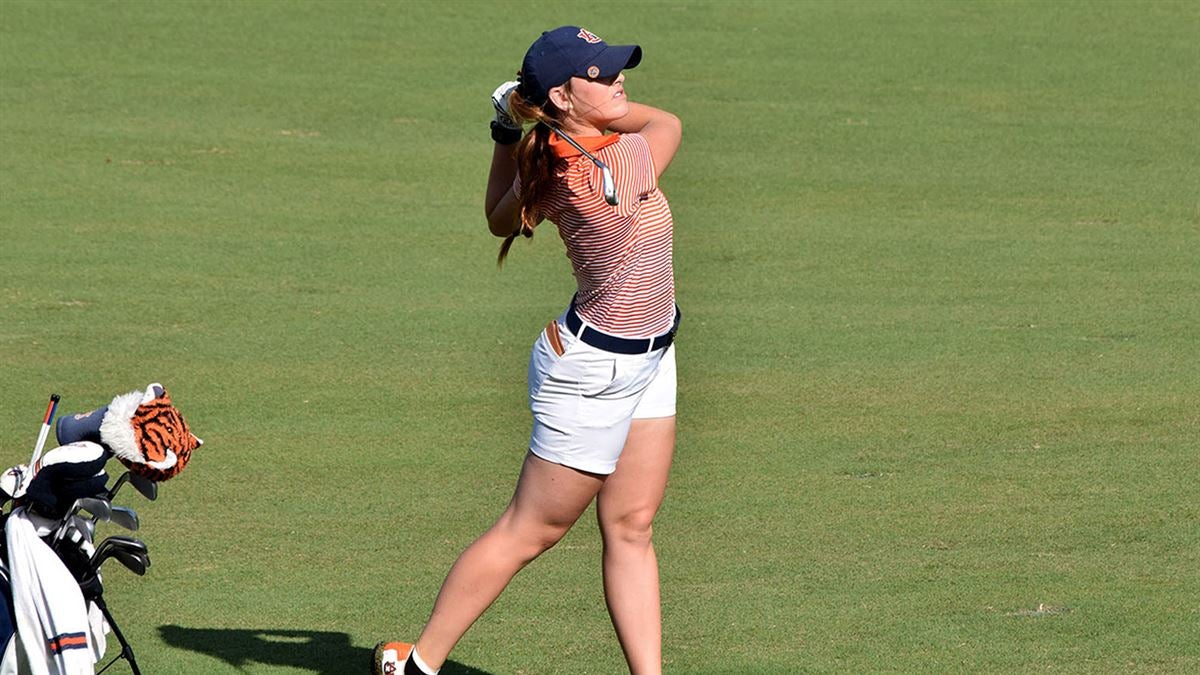 The Tigers also counted even par rounds from sophomore Elena Hualde and senior Michaela Owen, and were able to throw out the 76 shot by senior Kelli Murphy with only four places counting in the team score.
"This is awesome," Auburn head coach Melissa Luellen said. "This ranks up there pretty high (in her coaching career). As a coach, when you see progress, when you see improvement --and we've seen it every year--it's so satisfying. I know they could have played even better today, but their potential is continuing to grow just watching them start to believe in themselves."
Owen said the plaeyrs are excited, too. "I honestly didn't even look at the scoreboard today, but I looked after we finished, and I'm like, 'Wow, we made it!' But a lot of it goes out to our underclassmen. They've been incredible. They are really talented. It's a full-team effort, and everybody showed up."
Arkansas finished first at 838, which is 26 shots under par. The host school, Texas, finished second at 849 while Auburn, Florida and Baylor tied for third place at 869. The final team to advance to NCAA Championship Tournament is Baylor, which shot 870.
The 19th-ranked Tigers will begin competition at the national championships on May 18th at the Karsten Creek Course in Stillwater, Okla. This will be the 17th appearance for Auburn at the national championship tournament.
Click Here to Sign Up for Premium Content
Sign Up for Free AUTigers.com Newsletter
Subscribe to Inside the Auburn Tigers Magazine and Football Newsletter