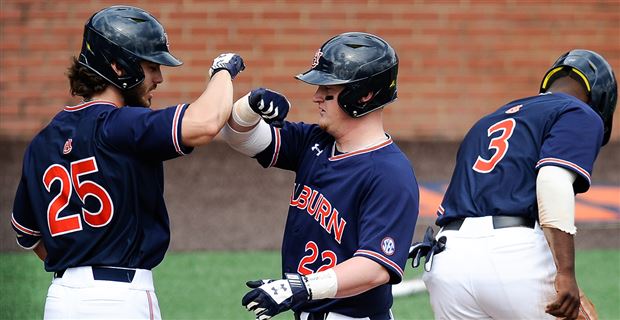 Auburn, Ala.--Coming off an impressive 5-2 win over Alabama in Montgomery on Tuesday night, the No. 9 ranked Auburn Tigers (21-5, 3-3) return to conference play this weekend with the Missouri Tigers (19-6, 3-3) coming to Plainsman Park for a three-game baseball series.
Already having faced Texas A&M and Kentucky in the league, Auburn has struggled to get hits to fall in those contests with just a .213 batting average in the first six games. The Tigers have had a good approach at the plate, however, with a team on-base percentage of .340 that has included 25 walks and nine hit-by-pitches.
One of the building blocks for Coach Butch Thompson has always been the timely hit along with pitching and dominating the routine play on defense. Those are things Auburn did well the first month of the season and the third-year coach said that is what it will take for his team beginning this week and moving forward in the Southeastern Conference.
"Every one of our games are huge," Coach Butch Thompson said. "We're looking at this as we have got eight weesk against unbelievable competition. Our first two SEC weekends have been against Top 10 teams.
"At some point in time we have to realize we ae one of these quality teams as well and play with confidence and keep turning it on," the coach said. "Our schedule sets up to where we have to have a very consistent mentality. We're going to have to compete together.
"This whole experience for us and all these games we have to play I think is more centered around our identity and what we need to be doing to attack this tough, tough schedule that we have to play in the SEC."
Going into the weekend the Tigers will once again be without top relievers Cody Greenhill (1-0, 0.49 ERA, 3 Saves) and Andrew Mitchell 0-0, 0.00), putting the pressure on Calvin Coker to continue his work out of the bullpen. This season Coker 3-1 in 13 appearances with five saves and an ERA of 3.13.
Something that should help the Tigers is their continued ability to hit the long ball. Already with 27 home runs as a team after hitting just 30 a season ago, Auburn has five players with four or more home runs led by catcher Brett Wright with six.
With a team batting average of .287, Missouri comes to Plainsman Park with with 198 runs scored compared to just 84 for the opposition. Leading the way at the plate is 2017 Freshman All-American Kameron Misner with a .413 batting average, four home runs and 24 RBI. Trey Harris, Brian Sharp and Brett Bond join him to give Missouri a very potent lineup. The group combined for 34 home runs a season ago.
On the mound Missouri has talent with left-handers T.J. Sikkema and Michael Plassmeyer a combined 5-0 this season going on the first two days and hard-throwing right-hander Bryce Montes De Oca on Sunday. The 6-7, 260 De Oca has topped out at 100 miles per hour this season and when on his game is tough to handle.
Missouri Pitching Rotation:
Game 1: So. LHP T.J. Sikkema (2-0, 1.89 ERA)
Game 2: Jr. LHP Michael Plassmeyer (3-0, 2.45 ERA)
Game 3: Jr. RHP Bryce Montes De Oca (3-1, 2.80 ERA)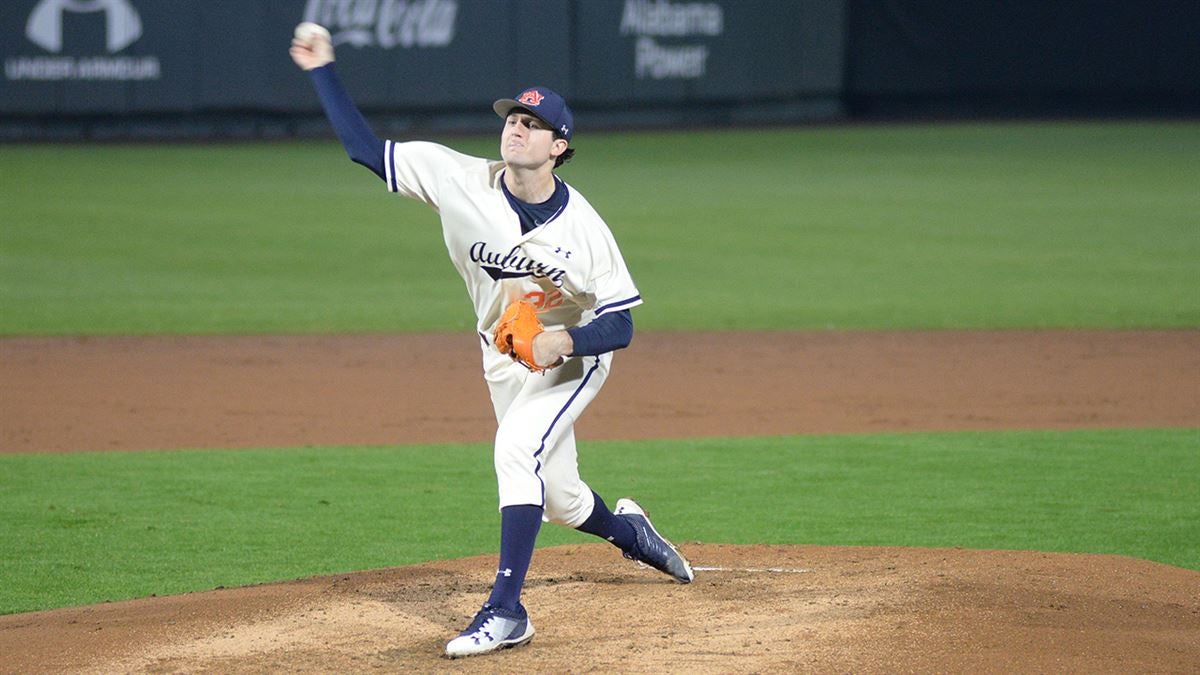 Auburn Pitching Rotation
Game 1: Jr. RHP Casey Mize (5-0, 2.04 ERA)
Game 2: So. RHP Davis Daniel (2-0, 3.86 ERA)
Game 3: TBA
Game Times:
Friday, 6 p.m. CDT
Saturday, 6 p.m. CDT, SEC Network
Sunday, 2 p.m. CDT, SEC Network
Click Here to Sign Up for Premium Content
Subscribe to Inside the Auburn Tigers Magazine and Football Newsletter