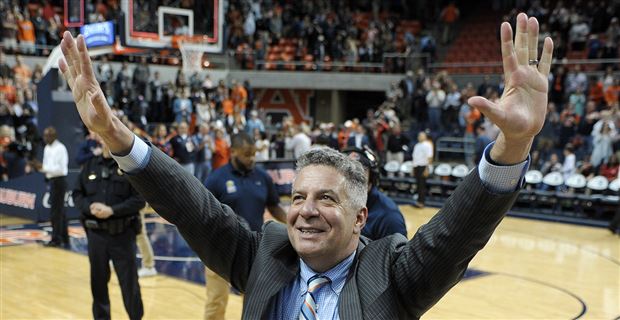 Auburn, Ala.--Coach Bruce Pearl said on Wednesday that he is "excited" for Mustapha Heron, who earlier in the day announced his intention to play pro basketball next season.
"He came to Auburn to make history and to bring credibility to our program," Pearl said.
"As a freshman, he was one of the all-time best freshmen ever to play at Auburn," the coach said of the former five-star recruit from Waterbury, Conn., who led the Tigers in scoring the past two seasons.
"As a sophomore he became a better defender and leader and he helped Auburn win its third regular season SEC championship in program history," Pearl notes.
"At this point, Mustapha has not hired an agent in order to maintain his eligibility. However, he does intend to sign with an agent at some point. His intention is to stay in the draft. We are really excited for him."
Heron, who averaged 16.4 points per game in helping the Tigers win the SEC regular season title, said, "I would like to thank the man upstairs for making all of this possible. I have always dreamed of playing basketball at the highest level and now he is making that a reality for me.
"I would like to thank my coaches, teammates all the Auburn fans and Auburn University for a wonderful two year," he added. "Playing on The Plains was an experience like no other and I wouldn't trade it for the world."
Subscribe to Inside the Auburn Tigers Magazine and Football Newsletter