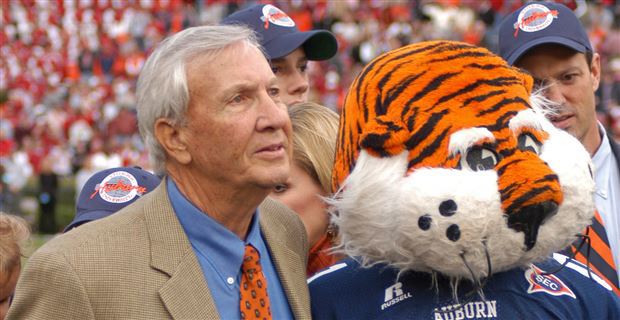 It's an important week for the Auburn softball and baseball teams, who definitely have something in common in that each has had its ups and downs throughout the season. Both are coming off a down week and really need to get that turned around immediately. For the softball team, we are going to find out this weekend if the Tigers are going to be pretenders or contenders for another run to try to make it back to the College World Series. Auburn will be really tested to advance through the NCAA regional on Florida State's home field.

The baseball Tigers will close their regular this season on their home field vs. LSU. If Auburn can't take care of business in this series against an LSU team that hasn't played up to its recent standards you have to wonder if Tigers have the right stuff to be a contender when they head into their NCAA regional tournament, wherever that may be.
Both the baseball and softball Tigers have had good seasons and each group still has a chance to make this a memorable year, which is what college athletics is all about when teams get towards the end of their schedules.
I am looking forward to being in Montgomery on Wednesday for Jimmy Rane's charity golf event, which this year will honor Coach Gene Stallings. I am going to be one of the speakers, or one of the roasters, whatever you want to call it. It should be an interesting event. Coaches Nick Saban from Alabama and Dabo Swinney from Clemson will be speaking, too.
One of the best parts of the event is that a lot of former Auburn and Alabama football players participate in the golf outing and that is a really fun time for those guys. Even better is that the event raises scholarship money for really good students who need the help.
I hope all of the mothers reading this article had a good day on Sunday and were treated to dinner, got flowers or some other nice treatment from family and friends. I bet none of them received a mother's day present like I gave my partner, Nancy.
When I am out on my farm I am always looking for something interesting in nature. About a year ago I was down by a creek that runs through our place and saw a really unusual looking stump that had been in the creek. All of the sap wood had rotted off it and it wouldn't surprise me if it was 100 or 150 years old.
All of the landscaping materials we use at our place have been something I pulled out of the woods. I remember thinking that stump is something Nancy would love because it looked like a piece of art so with Mother's Day coming up I got to thinking and it occurred to me there is not a man who has ever lived who gave someone a stump for a mother's day present. However, I knew Nancy would love it and I told her on Saturday night I had a present for her.
She said, "I told you not to buy anything for me," and I said, "I didn't buy anything." She asked me what it was. I smiled and told that I wasn't going to tell her.
At daylight on Sunday morning I was down on the creek with my little excavator. I put a strap around it, pulled it up and then took the stump back to house where she couldn't miss it when she got up. I have seen some woodworkers create some beautiful art pieces, but in this case it was the Good Lord doing the art so that is how Nancy got a stump for mother's day. When you come to our house, you can't miss it. I know my friends will get on me about it, but the kids got a kick out of it and like it, too.
Click Here to Sign Up for Premium Content
Subscribe to Inside the Auburn Tigers Magazine and Football Newsletter
Sign Up for Free AUTigers.com Newsletter