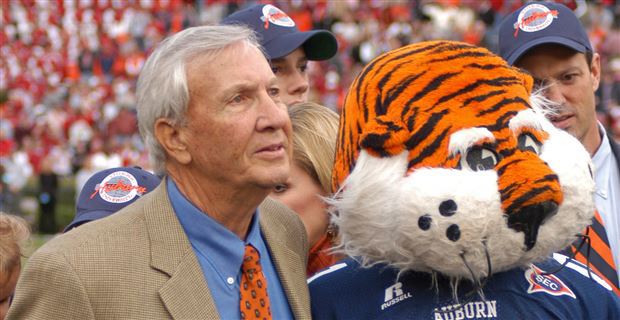 I thought this year's national championship was a great football game matching two teams Auburn fans know a lot about and teams that went into the contest knowing a lot about each other.

The game developed about the way I expected it would. I didn't think either side would be able to run away from the other one, and that was the case. I also figured both defenses would force the other team to throw the football, and that happened, too.
I wasn't expecting Alabama to change quarterbacks at halftime and that made all of the difference because it gave Coach Saban's team a better chance to throw the ball when it had to make a play in the air.
There really wasn't much difference between winning and losing. Georgia's quarterback, Jake Fromm, threw two interceptions and Alabama threw one. Georgia certainly had its chances to win, but missed on too many opportunities in a game in which it needed to make just one more good play to win.
It was a game, as an Auburn man, you probably wished both teams could lose. Of course, that can't happen, but in my case as a fan I?pull for the result that I?think is best for Auburn. With Alabama winning nothing has really changed on that front. With Georgia losing that program has still got to get there.
Auburn is in the unique position of having beaten both teams that played in the national championship game. The Tigers' season certainly didn't end the way they wanted it to, but that is done and the coaches and players have already turned the page and are looking ahead.
I see the Tigers have a lot of plusses coming back, including the quarterback, which was a question at this time last year on how that would work out. Auburn will go into the season with an established quarterback who is probably as good as anybody in the conference. If Jarrett Stidham had been the quarterback of either one of those teams in the championship game on Monday night his team would have won it.
For 2018 the Tigers will need to put their offensive line back together. The team should be alright up front defensively and will have to do a little bit of work in the secondary. It will be important to find the right running back for the offense. However, overall it looks like the Tigers have a lot of good players returning.
For the coaches, they will be focused on finishing what they hope is a strong recruiting class and not long after that they will be back on the field with their guys preparing for the 2018 opener vs. the Washington Huskies.
Click Here to Sign Up for Premium Content
Sign Up for Free AUTigers.com Newsletter
Subscribe to Inside the Auburn Tigers Magazine and Football Newsletter