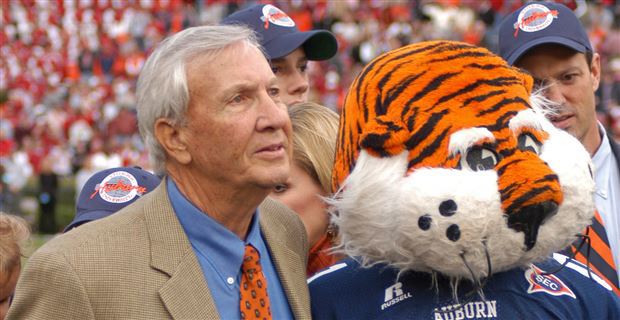 When a college football team plays a spring game there is always going to be some good and some bad. That was certainly the case for Auburn's A-Day contest this year. However, from what I saw the Tigers are ending spring training with a lot of positives.
The number one positive I saw is the defense played like it is supposed to play. The number two thing that stood out is that the Tigers look like they have another strong field goal kicker with Anders Carlson taking over from his brother Daniel.
The punters looked like they will be fine, too, and if the guy the Tigers signed from Australia beats them out the kicking game situation could be really good. I think that is a big deal because close games are often decided by good or bad plays in the kicking game.
With as many injuries as the offense suffered this spring and with the rebuilding line being where it is as a work in progress, that certainly handicapped the running game on A-Day. Having no-contact jerseys on the quarterbacks really handicapped those players because both Malik Willis and Joey Gatewood, especially in third down situations, can make plays with their feet. If they could have done that on Saturday it would have opened the down-the-field passing attack plus the offense would have made more first downs.
I think perhaps the most encouraging thing I saw from the offense in the A-Day game is that three guys who played running back look like they are ready to help the team this fall. Kam Martin, who was held out of the game, is a player we have seen in game situations the past two years and we know what he can do. With him on the sideline it was an opportunity for JaTarvious Whitlow, Asa Martin and C.J. Tolbert to get plenty of playing time.
To me, Tolbert might not be as flashy as the other guys, but Auburn has had some pretty good running backs who got the job done in this offense who weren't flashy. Without a doubt Tolbert is a tough son of a gun. I am not sure how much he weighs now. He is listed as 187 pounds, but he is all man and he knows how to break tackles and has enough speed to make plays.
The young running backs, early high school graduate Asa Martin and Whitlow, a redshirt freshman, showed promise. I expect them to consistently improve the more they play.
With the injuries at wide receiver it is going to be important that a player like Marquis McClain steps up. He had the spectacular catch in the A-Day. He has a big body with good speed. If the coaches can get him tuned in, McClain could help the Tigers win games this year and be on the field with the proven receivers like Ryan Davis and Darius Slayton.
Hopefully, the injured receivers will be back at some point this season. Eli Stove and Will Hastings were a big part of the offense last year and I wish them both speedy recoveries. While that happens it will be an opportunity for the four freshman receivers to contribute.
Overall, I liked what I saw on A-Day. I understand some fans would prefer to see 60 points scored by one or both of the teams in a spring game, but I am not one of them. If that happened, especially this year with the defense having plenty of advantages in this year' spring game, I would be deeply concerned.
Click Here to Sign Up for Premium Content