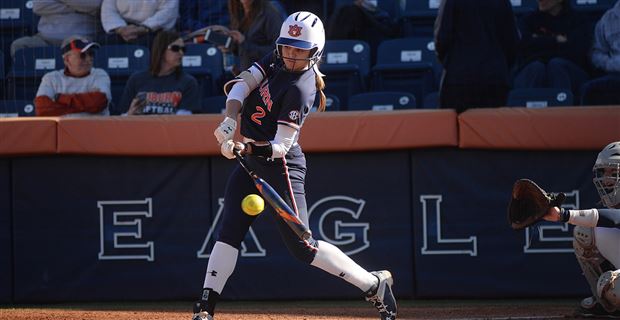 Auburn, Ala.--Two Auburn players have been named to the All-SEC softball teams that were announced on Tuesday.
Shortstop Taylon Snow is an All-Freshman team selection while senior pitcher Kaylee Carlson is a second team all-league pick. Carlson was also named to the league's All-Defensive Team for a second straight season.
Heading into Wednesday's SEC Tournament game vs. Alabama, Snow is second on the team in batting average at .338, trailing only senior Victoria Draper's .397 mark. Snow missed 11 games due to an injury, but started all 43 contests she has played in this year.
Carlson has a 20-6 record and a 1.20 earned run average. Opponents have managed just 127 hits against the right-hander in 169 innings. She has 110 strikeouts and has allowed 30 walks.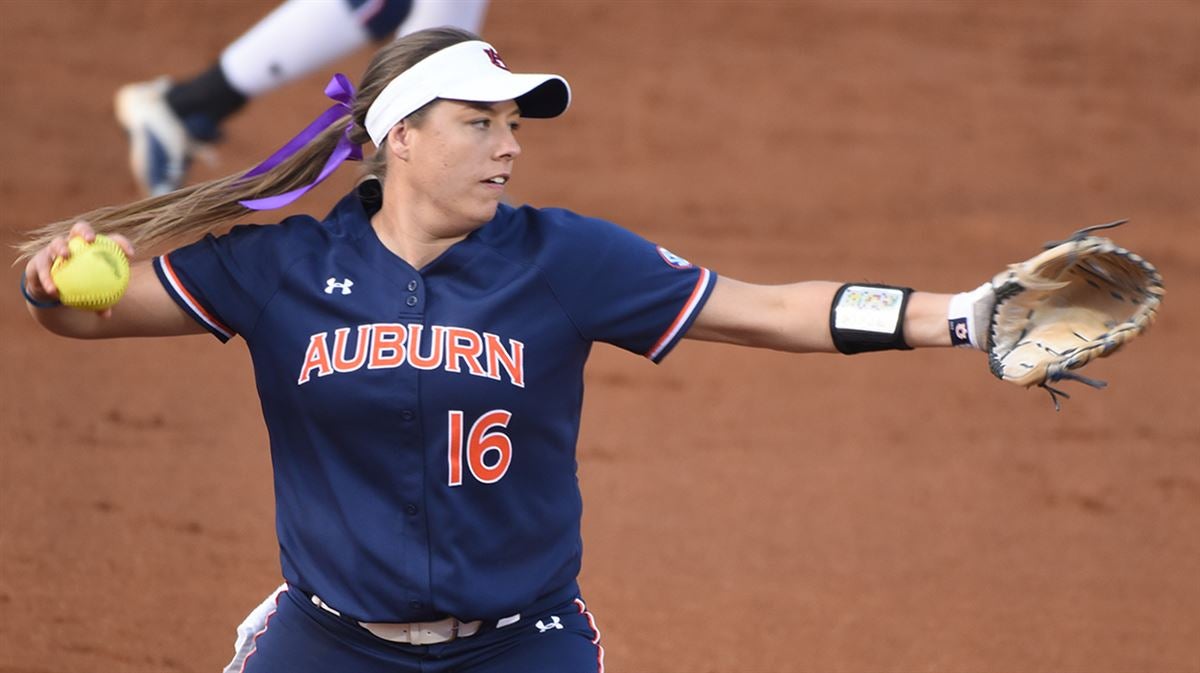 The winningest pitcher in Auburn history, Carlson was a First Team All-SEC selection in 2017 and a third team All-American.
The Tigers, who are 40-14, are scheduled to play Alabama at 6:30 p.m. CDT on Wednesday at Columbia, Mo., in the single-elimination SEC Tournament. Alabama, which lost two of three games vs. the Tigers during the regular season, has a 32-17 record.
First Team All-SEC
P – Kelly Barnhill, Florida
P – Brittany Gray, Georgia
P – Allie Walljasper, LSU
IF – Nicole DeWitt, Florida
IF – Alyssa DiCarlo, Georgia
IF – Meghan Gregg, Tennessee
IF – Aubrey Leach, Tennessee
IF – Tori Vidales, Texas A&M
OF – Kaylee Tow, Alabama
OF – Amanda Lorenz, Florida
OF – Cortni Emanuel, Georgia
OF – Scarlet McSwain, Tennessee
C – Mia Davidson, Mississippi State
DP/U – Aleshia Ocasio, Florida
Second Team All-SEC
P – Alexis Osorio, Alabama
P – Mary Haff, Arkansas
P – Kaylee Carlson, Auburn
IF – Bailey Hemphill, Alabama
IF – Justice Milz, Georgia
IF – Katie Reed, Kentucky
IF – Rylee Pierce, Missouri
IF – Mackenzie Boesel, South Carolina
IF – Kenzi Maguire, South Carolina
OF – Elissa Brown, Alabama
OF – Hannah McEwen, Arkansas
OF – Aliyah Andrews, LSU
OF – Kolby Romaine, Missouri
C – Alyssa VanDerveer, South Carolina
DP/U – Cayla Kessinger, Missouri
Freshman All-SEC
P – Mary Haff, Arkansas
P – Grace Baalman, Kentucky
P – Kelsey Oh, South Carolina
IF – Taylon Snow, Auburn
IF – Hannah Adams, Florida
IF – Brooke Wilmes, Missouri
IF – Jana Johns, South Carolina
IF – Ashley Morgan, Tennessee
OF – Kaylee Tow, Alabama
OF – Hannah McEwen, Arkansas
OF – Taryn Antoine, LSU
OF – Amanda Ayala, Tennessee
C – Mia Davidson, Mississippi State
DP/U – Jordan Matthews, Florida
Click Here to Sign Up for Premium Content
Sign Up for Free AUTigers.com Newsletter
Subscribe to Inside the Auburn Tigers Magazine and Football Newsletter