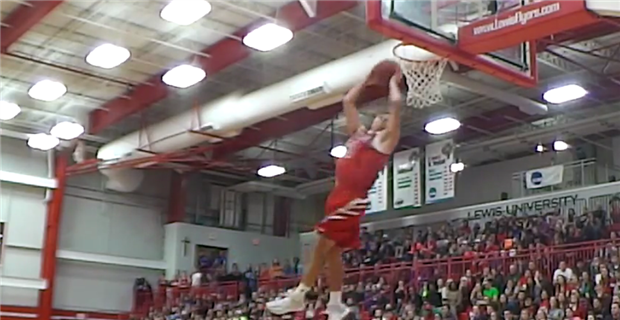 Xavier offered Division II transfer Max Strus on Wednesday afternoon.
Strus is a 6-foot-6, 210-pound sophomore that averaged 20.2 points, 8.4 rebounds and 3.5 assists this season at Lewis University in Illinois. He was named to the NABC Division II All-American team, and was also the MVP of the Great Lakes Valley Conference.
He's a big-bodied wing with athleticism, that can shoot the lights out. He would have to sit out a year, and then would have two years of eligibility remaining.
Strus posted a school-record 52 points on 18 shots earlier this season, nailing 12-of-14 threes and making all 12 of his free throw attempts in the process.
He's received offers from DePaul, UIC, and Toledo since deciding to transfer, with interest also coming in from Wisconsin, Butler, and Michigan.